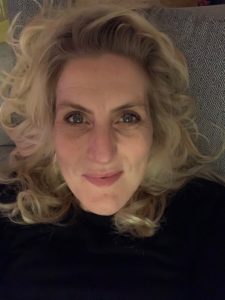 Ik ben Neeltje Huirne, journalist en docent aan de School voor Journalistiek in Utrecht. Ik werk als freelance journalist voor onder andere Ouders van Nu. Bijna elf jaar lang was ik redacteur bij Met het Oog op Morgen (NOS Radio 1).
Eerder schreef ik voor Viva (Mama) en Opzij. Tussen 2008 en 2010 werkte ik voor  de gratis krant DAG, de Volkskrant en Vrij Nederland.
Uiteraard ben in te huren als (eind)redacteur voor tekst, radio&tv of online en als artikelschrijver, maar ook als spreker of docent: ik heb (bijna!) een bevoegdheid voor hogeschooldocent. Ik heb een breed netwerk op veel gebieden, kan schrijven, interviewen, goede radiogesprekken voorbereiden en audio editen, dus mail me vooral op neeltje.huirne@gmail.com of stuur een berichtje via de contactpagina.
Oh ja, en hier ben ik natuurlijk ook:
Twitter
Instagram 
Facebook